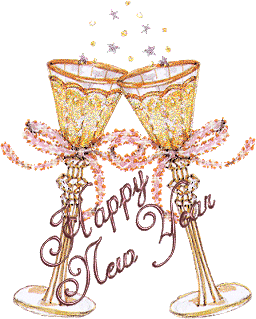 This may be a late greetings but I still believed the saying " it's better late than never". I'm so sorry friends, I was too busy preparing for the new year's party here in our house for all the Boutet Family. Every January 1, they will celebrate here in our house and since I arrived here, we always have a big celebration. They love Pilipino foods and they always want it everytime they came home. I always spend 2 days preparing the foods but this year, I made it simple. It was simple yet I spend 1 day for the preperation. I did the dessert a day before new year. It really helps a lot. I saved more time.
The party was really great. Everybody enjoy the night. I was so happy that it's over now though we're not finish cleaning the mess. We spend 3 hours just washing the dishes this morning. I really hate if we use the plate that we can't wash in the dishwasher. It's a plates from my inlaws with a design made of 18k gold that's why we can't wash it in the dishwasher. Hopefully, we will finish everything tomorrow.
How about you guys? How did you spend your new year's eve? I'm sure you had a great time.