Advance Merry Christmas everyone. It's already December 01 in Philippines and other countries just now. I'm pretty sure that christmas lights and decors were already seen anywhere. This is one of the things that I really miss in Philippines. We can hear christmas songs from mid september to mid January or even Febuary. But here, most of the people started to decorate december first or even mid december. I'm already known here to be the first one to put christmas lights and decors in the neighborhood. I always start putting up my christmas decors after the first snow fall. But this year, the snow is very late. I finished decorating Nov 22 but the snow just started last night and it was not a big snow falls but it's enough to cover the ground but they were all melted at the end of the afternoon.
Anyway, our house is already ready for christmas and I am too. Oh! I still have to buy some gifts. I already have the lists of gifts to buy so I don't think it will take time for me to shop.
Just now, I'm still enjoying my work and more orders of lumpiang shanghai coming in. My work and my little business took most of my time as this moment.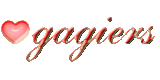 Read more...