I will be working 6 days straight this week because one of my co-worker that use to do the opening every weekend will have her vacation. My boss wasn't able to find one to replace her but me. We have nothing to do this weekend so I took it and I will be off Sunday and Monday. I wanted to have more hours also to put in my time bank so that I can get more paid holidays this summer and hopefully visit my family in Philippines this coming January.

We are still Tuesday and I still have 4 more days to go...ouchh! Just thinking of it makes me feel so week. Too bad, I can't watch the Rodeo this Saturday. I love to watch it but as I said, I will be working. I didn't see the schedules of activity yet and I guess there's still another Rodeo in Sunday.

I hope the weather will be nice so that we can go there and see some of the activities.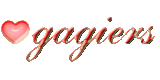 Read more...