Since I started working in 2009, I have to make sure that I bought something for me every christmas as a remembrance of my salary. I'm not talking of a hundred dollar thing but it's something worth a thousand. Christmas 2009, I bought my very first Nikon DSLR Camera. I paid $1500 since that was the first out in the market. I paid it cash from my salary. That was the very first expensive thing that I bought for myself. In 2010, I didn't buy anything but I traveled from Quebec to Edmonton, Alberta with my own money. It cost me $700 for the ticket plus my pocket money. It cost me $1,500 plus my husband gave me few hundred dollars for extra money. I was so thankful for that. I didn't buy anything but I had a very memorable trip and met my friend. Infact, I was staying in their house and I visited my auntie in Calgary at the same time. In 2011, I bough this Macbook pro that I'm using just now. I only spent $1,000 and hubby paid the rest :-) because I bought a property in Philippines at the same time. I could pay the whole amount of my Macbook if I didn't buy a property but it was a good deal so I grabed it and until now, I'm still paying for it.
This year, I'm thinking of something that I can use all the time and I guess, I'm gonna buy a watch since I don't have a good one. I'm eyeing this Ice Time Ladies Elite
diamond watches
(photo above is the model I wanted). This watch cost $3,999 but they a have a very good deal. Today's price is $795. I'm so amazed how big the discount is. I guess I will have to buy this while the price is still low and this will be my christmas gift for me. So excited :-)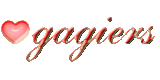 Read more...