Hi guys! I'm really really sorry for not updating all my blogs. I'm here in Philippines now with my family. Actually, I arreived here June 19 and we flew to CDO the next day. Not updating my blogs is not the fault of the internet connect. It's my fault. I'm too busy visiting my friends and relatives, party here and party there and I didn't give time to update my blogs. I feel very guilty now so I decided to do it at least twice a week.

Anyway, my stay here is very memorable. We had our Mega EB with my bolanon.com family last June 27 and it was really great. I'm so happy that I finally meet them in person. Two days after the mega eb, one of the member invited us to have dinner in her house after their town fiesta. I ate a lot and I'm not ashame to tell you that I'm gaining a lot lot lot. I really missed Pilipino foods and I can't stop myself eating them all. We will have another gathering tonight, that means, more Pilipino foods again and I ordered sea foods.

We took a lot of photos and I will post it here sometime or maybe when I will come back in Canada. I still have 42 days of stay here and I will make sure that this 42 days will be more memorable for me.

This is all for now guys and have a nice day to all!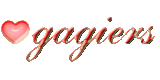 Read more...