I don't feel better today. I don't know why. Maybe it's because it's raining just now..not a heavy rain, it's only a little shower but there's no sun. It's so cloudy and it make me feel so weak. I'm still with my pajama just now, watching movie in the living room. I don't feel to do anything. I took me a while to decide if I will blog or not he he he. But here I am, doing some update.

I was surfing in the net about skin care and I found this article which is very interesting. You can make your own beauty product by using some stuff that you might have in your kitchen. I just want to share to you the ingredients and I will do it after this post.

Face mask
Mix 1 egg yolk with 2 tsps almond oil and 1 mashed banana. Apply all over your face, avoiding the eye area, and relax for 10 minutes. Wash off with tepid water.

Cucumber eye mask
Mix 1 tsp dried milk powder with 1 tsp cucumber juice. Apply to your eye area and relax for 10 minutes. Wipe off with damp cotton wool.

Enjoy guys and make yourself glow this summer.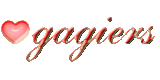 Read more...