Yehhy!!!! I received an award from SuperNova. Thank you so much nov. It's really appreciated.
1. Link the person who tagged you.
2. Copy the image above, the rules and the questionnaire in this post.
3. Post this in one or all of your blogs.
4. Answer the four questions following these Rules.
5. Recruit at least seven (7) friends on your Blog Roll by sharing this with them.
Questions & Your Answers:
1. The person who tagged you: SuperNova
3. Date when you were tagged: April 28, 2009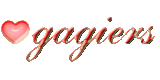 Read more...