I felt so guilty last night because I can't resist myself eating this pepperoni stick. It's my favorite snack and I can eat the whole pack alone:-). When I was hospitalize lately, the doctor told me to avoid fats especially in the night (strickly no fats at night). It's been a while now that I'm craving for this pepperoni stick and I didn't find it in all the grocery store that I been into. Just to satisfy my craving, hubby bought me a slice of pepperoni that I really don't know how come it's not the same taste for me :-) . I know it's pepperoni, the same pepperoni so it much be the same taste hehehe but I didn't taste it the same way. Maybe it's only my imagination :-)
We been to Walmart last night because they have special on memery stick, 8 gb for $10 (too bad there was nothing left when we arrived there). We went to the grocery area of walmart to pick up some milk when I accidentaly saw hundred of packs of pepperoni stick. Oh boy! I grab right away few packs because I can eat it but not at night. When we arrived home. I try myself not to touch it to avoid temptation hehehe. Hubby place everything we bought at it's own place but after a few minutes, I felt hungry hehhee. Hubby was in the basement working the floor so I found the chance to grabe 4 sticks and put it in the microwave and eat it like a child hiding so that nobody can see me eating hehehe.
Just this morning that I felt so guilty. I should not do it but it's too late (masarap kasi ang bawal)
I have to be very careful now because the doctor told me that I have 3 months to heal if I will have to take care of everything I eat and drink. I don't have problem with coffee. I'm not that maniac of the regular coffee but with my macchiato au caramel? I don't know. I'm trying not to have it. I'm always drinking tea now, infact, i have tea next to me while writting this blog.
After 3 months, if I feel better, I can drink coffee and wine but not too much and I can eat with fats too but strickly not in the night.
Well, goodluck to myself and so sorry doc :-)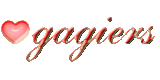 Read more...