When hubby bought me this MacBook Pro, he also purchase a One to One and apple care at the same time. At first, I don't see any use of buying the one to one because I thought I'm good enough to learn the basic of the computer. But hubby bought it without even asking me if I want it. I been few times already in my one to one course and I learned a lot about some technics in operating this computer. Then I started to realize that it's worth to pay $100 for the one to one course unlimited visit for 1 year.

Then hubby bought another photo software called "APERTURE". There again, I don't see any use of this software because I was using ACDsee in my other laptop and I love it. I know everything in that software that I don't need to use my photoshop. But with the Mac, the ACDsee Pro that I'm using is not yet available in Mac. But the aperture is given and I didn't spend any cent of it so I use it to please hubby.

This morning, I had my first session in Aperture. Oh boy! There's lots of things in it that I don't have in my other software. It's friendly and I don't need to use my photoshop CS5 too in editing my pictures. My instructor is a big help also because he's a professional photographer. He gaves me a lot of tips in editing photos. I started to love aperture now:-)

I will have my second session this coming May 12 with him again. I'm so excited :-)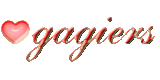 Read more...