(multi-tasking in our patio while waiting for the birds to photograph)
It was a nice sunny afternoon when I install myself in our patio. I was still sick so I didn't go to work. I feel worst if I just stay inside the house so I did go out since the weather was nice. Our patio is really my favorite place during summer. Hubby installed lots of bird houses and bird feeders in our backyard. I planted lots of beautiful flowers too. Most of them are flowers that attract the birds that is why we have lots of birds in our backyard.
I always bring my camera, my mcbook pro, my iPad2 and my phone in our patio. As soon as there's birds coming, I prepare my camera right away and took a picture of the birds. Most of the time I got them very close and most of them are yellow finch. We have different kinds of birds in our backyard but only the yellow finch that is brave enough to go to the feeder close to the table.
How I wish I will be lucky next time to capture the blue jay bird that use to come when we're not around. Our neighbor saw blue jay birds that eat the foods in the feeder. Crossing my fingers to see one soon.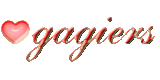 Read more...