One of the things that I want to change here in our house is our bedroom furniture. We been doing a lot of renovation in the house but we didn't touch anything in our bedroom. Before I came here in Canada, hubby show me his bedroom and I really like the color blue since blue is my favourite color. I asked him not to change the color and even the furniture. So he didn't change the color and all the furniture is still the same furniture since I arrived here. Our bedroom sets are still in good shape so just for now, we didn't change anything. But after we finished renovating our living room, hubby is thinking of repainting the bedroom since the master's bedroom is just next to our living room. He wants to match the color to the color of our living room. I told him that if he wants to repaint the bedroom, he has to wait until I can find the bedroom set that that I want. I started looking online and I found the bedroom furniture that I really want to have. I show it to my hubby right away so that he can pick up the color that will match the bedroom furniture and in our living room at the same time.

I'm so thankful to Max Bedroom Furniture because it's there where I found the bedroom furniture that I really want and not only that they also have lots of discount bedroom furniture that is very affordable with lots of choices of style.

How I wish I have a baby now so that I can buy the kids furniture that I saw at Max Bedroom Furniture. I really love it and I like the style and so affordable.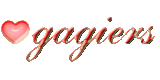 Read more...