It's a childhood dream of my husband to have a motor home. Before he marry me, he was planning to buy one but because it's too expensive, he was hesitated to buy it because he needs to have enough money to sponsor me to come here with him. He came to the point that he needs to
choose between me and the motor home. I was really pleased to know that he chose me and not the motorhome. I felt a little guilty because he sacrifices his dream just to have me. So finally, he didn't buy.
January 25, 2004, I arrived in Vancouver International Airport. He was very happy because even though he doesn't have the motor home, at least he has me in his life and we're together for the rest of our lives. I ask him if he had a regret of not buying the motor home but he keeps on telling me that he really don't have regret. He said that I am most important than the motor home.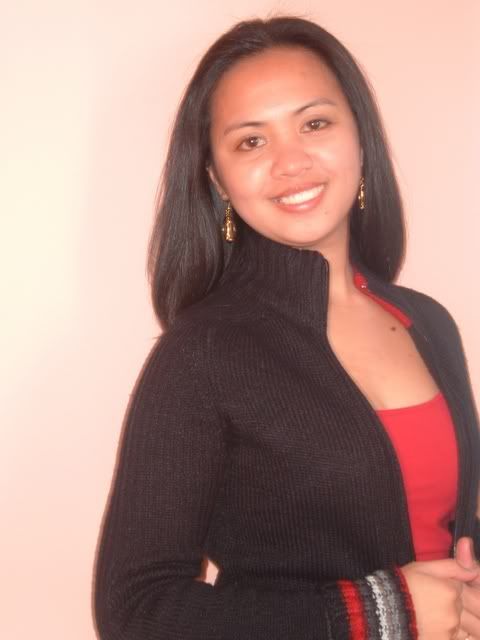 Three months after, he decided to sell the house and buy a motor home. I don't agree with him selling the house and buy a motor home. I don't think it's a good idea. We had big discussion about this matter and finally, he decided not to sell the house. So we waited the best time to buy that motor home.
Seven months after, he bought this motor home without selling the house. He was really happy that I could see in his eyes how happy he was. It's a 37 feet South Wind motor home. It's a very luxury vehicle with 1 sofa bed, 1 bedroom with queen size bed and a 17 inches TV, toilet, shower and a bath tub, washing and drying machine, oven, refrigerator, 21 inches TV in the living room, dining table, and a dome for the satellite. Kitchen utensils are included also. It's a very good buy and it's worth to wait that long.
Summer 2005, we travel a lot and we really enjoy it. The first trip we had was when we went to Ottawa, Ontario for the Tulips Festival. And then, we had been for a camping for different places in Quebec Province and New Brunswick.
Year 2006, we didn't use it because my husband is working away from home. But this year, we already plan for our trip somewhere in Canada and United States. We are very excited now because summer is fast approaching.
So that's the story of me and the motor home.