Exactly 1 week from now will be the official summer season. People here are already doing some summer activities including me :-). Last weekend, we celebrated the 113th Independence Day in Philippines with the Filipino Organization here. We were so lucky that the weather cooperate us. It was so nice day and we had a chance enjoying the pedal l'eau.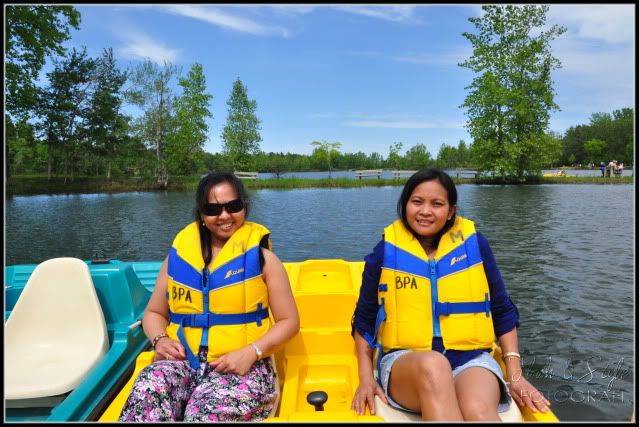 I really enjoy my day.Thanks to my friend Arlene for taking me to the lake.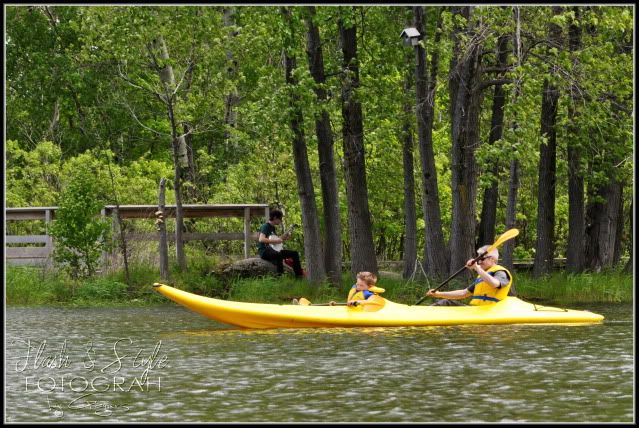 When I saw this guy playing guitar under the tree, I grab my camera right away but I made a mistake in the programmation of my camera and it turns out dark. It was too late when I realized it. I change right away hoping to get one nice but the canon boat arrived at the same time I click the shutter. I don't know if the composition is nice but it's one thing I'm sure of, it's the right one for my Mellow Yellow Monday entry :-) happy Monday to all!